Back to news & events
New Decade. New You!
If the NEW decade doesn't give you the motivation to start pole or aeria (lyra or silks)l fitness, then I don't know what will. We are giving you an opportunity to try a class with our Class Pass New Years special offer. 
Buy 10 classes and only pay for 8 - $250
Buy 20 classes and only pay for 16 - $460
A Class Pass is the best option for any new student wanting to "try before you buy", before you commit to one of our Memberships, purchase a Class Pass. You can try a number of our beginner friendly classes:
Stretch: Flex & Flow, Stretch Technique, Fly Gym (aerial yoga, 'Divas' style)
Strengthening: Pole / Aerial Conditioning, Dance Conditioning, Core Conditioning
Dance: Pole Moves
Pole Tricks & Moves: Beginner Spin Pole, Beginner Static Pole, Beginner Silks, Beginner Lyra or Pole / Lyra Basics
Feeling a little confused about all of the above, well let me break it down for you. Here at Pole & Aerial Divas we run 2 types of classes: courses and casuals. Our 8 Week Beginners course is structured to be progressive, for 1 hour, 8 weeks in the same time and day, you will learn our pole, lyra or silks content, which includes tricks, combos, dance, strengthening and stretching. All students start in Beginners and work their way up to Elite. Our casuals however, are structured for all levels, from beginners through to elite, and each casual focusses on a different skill. Our students have the flexibility to choose a skill they want to increase further, they include stretch, strength or dance. We highly recommend our "Basics" casual class for any new student, we offer this casual in pole, lyra and silks. Please note Silks & Lyra is only available at Richmond, Caroline Springs and Mornington.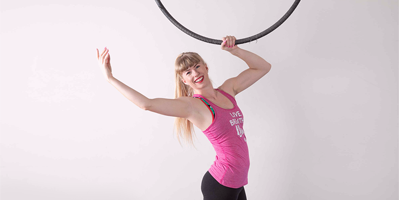 Our Class Pass New Years Special Offer is available until Sunday 26th January 2020 for all NEW students to Pole & Aerial Divas! Click on the location below to purchase your Class Pass (the link below will take you to our MINDBODY booking system):
Once you have created your MINDBODY account and purchased your Class Pass with our NY Special Offer, you will then be able to book yourself into any of our classes above. If you need help creating a schedule for yourself, feel free to send one of our studios an email. See contact details here! 
Our new term begins Monday 13th January 2020, but do you want to start sooner? Some of our locations are running classes before Term 1 in our Summer Sessions:
Richmond: 7th Jan 2020 - 10am Pole Static Basics or 11am Lyra Basics, 8th Jan 2020 - 10:30am Pole Spin Basics, 6-7pm Pole Spin or Lyra Basics, 9th Jan 2020 - 7:30-8:30pm Pole or Lyra Basics, 11th Jan 2020 - 11:30-12:30pm Silks Basics 
Hampton: 9th Jan 2020 - 11:30-12:30pm Pole Static Basics, 11th Jan 2020 - 10-11am Pole Static Basics
Mornington: 7th Jan 2020 - 6:30-7:30pm Pole or Lyra Static Basics, 8th Jan 2020 - 8:30-9:30pm Silks Basics, 9th Jan 2020 - 8-9pm Pole Static Basics
Prahran: 8th Jan 2020 - 6-7pm Pole Conditioning, 9th Jan 2020 - 6-7pm Flex & Flow
Reservoir: 9th Jan 2020 - 6:30-7:30pm Pole Static Basics or 7:30-8:30pm Pole Conditioning 
Moonee Ponds: 6th Jan 2020 - 7-8pm Pole Conditioning or 8-9pm Core Conditioning, 8th Jan 2020 - 7-8pm Pole Conditioning or 8-9pm Dance Conditioning, 9th Jan 2020: 7:30-8:30pm Pole Spin Basics or 8:30-9:30pm Pole Static Basics
Caroline Springs: 7th Jan 2020 - 6-7pm Pole Static Basics, 9th Jan 2020 - 6-7pm Lyra Basics, 10th Jan 2020 - 8:30-9:30am Pole Conditioning, 11th Jan 2020 - 9-10am Core Conditioning or 10-11am Pole Static Basics
Bring on 2020 at Pole & Aerial Divas! Xxx
SELECT STUDIO