Mission Statement
Our mission is to create the ultimate happy place for women - a safe, supportive environment that not only improves your fitness but your overall well-being too.
We pride ourselves on our strong female culture and SISTERHOOD community. Divas is a place to embrace your body, develop self-love, make friends and feel empowered through pole, dance and aerial movement!
New and don't know where to start?
Try 5 classes for $50 within 14 days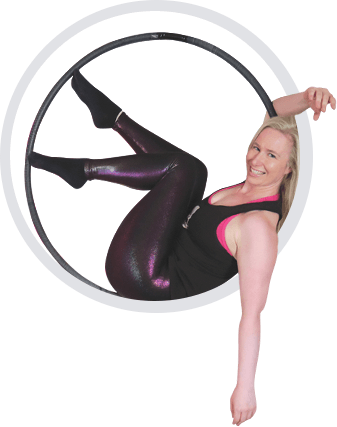 Haven't tried a pole or lyra class before? No worries, start with our 2 WEEK INTRO OFFER, 5 classes to try within 14 days for only $50. Choose from a range of stretch, dance or strengthening classes that will suit your lifestyle. If you prefer to complete online classes at Virtual Divas, please click here.
HEAR WHAT OUR STUDENTS HAVE TO SAY!
EMPOWER YOURSELF TO BE
STRONG • HEALTHY • CONFIDENT
We're all about empowering everyday women just like YOU to become your best, healthiest self through pole and aerial fitness. You don't need to be fit, flexible or strong to start. You just need to sign up, and before you know it…we're sure you'll be #addictedtopole just like hundreds of other Divas!
Tired of boring workouts without results? Want to try something new?
Divas is the perfect place to become more confident, get fit, and make new friends. Anyone can start pole or lyra. New Divas start in a beginners class with other girls just like you!
Yep, we know starting something new can be intimidating…especially if you don't know what to expect. Here is everything you need to know before stepping foot into your first class at Pole & Aerial Divas.
Fitness Divas Style
WHY POLE OR LYRA FOR FITNESS?
Pole and aerial fitness is a true full body workout, and is one of the best ways to reduce fat, build lean muscle, and get more flexible, all while having fun! Just take a look at the amazing physiques of our Dedicated Divas and instructors...pole and aerial fitness is a great way to achieve your fitness goals. Here are some of the fitness results you can expect to see after just 8 weeks at Pole & Aerial Divas!
Coordination & Balance
Pole & aerial fitness requires a lot of coordination and balance to control spins, pivots and lifts which will strengthen stabilising muscles throughout your body. Pole will have you walking in heels like a boss too!
ARMS, SHOULDERS & CHEST
Strengthen and tone your biceps, triceps and shoulders through lifts, hangs and spins. Many skills involve and push and pull motion which also works your chest muscles.
HIPS
Hip flexor strength is built quickly as you are lifting your legs to invert which engages your hip flexors, quads and core muscles.
Legs & Booty
Pole & Lyra involves working your legs intensively through grips, lifts and extensions and the dancing aspect involves squats, kicks and grinds and more! You may notice increased strength in your quads, hamstrings, glutes and calves, along with better leg control and more defined muscle tone.
MIND
Increase your confidence, feel better in your own skin, and you might even feel sexier too!
Heart
Burn fat by dancing your cardio! An intense 2 minutes of pole/aerials can be compared to 2 minutes in the boxing ring for your cardio fitness. Even dancing on the ground works up a sweat and gets your heart racing.
Back
Back strength improves from lifting your body weight from when your first manage to get your feet off the ground up building up to executing impressive spins and aerial tricks.
ABS & CORE
Every time you lift your body off the ground you need to engage your core to maintain control, greatly improving your core strength. Pole dancers are known for their impressive mid sections!
Flexibility
See increased flexibility throughout your whole body as stretching is a part of every class.
An hour of advanced pole can
burn up to 600 calories!
THE DIVAS EXPERIENCE
The Divas community is supportive, fun, and inclusive. Our instructors are welcoming, and do their best to make you feel comfortable during your first class!
You won't find any catty cliques or stuck up girls at Pole & Aerial Divas. We're a bunch of down to earth girls, just like you! Pole and lyra are journeys of self, body, and mind discovery and growth, and we embrace all shapes, sizes, and backgrounds.
DON'T TAKE OUR WORD FOR IT
HERE'S WHAT OUR DIVAS SAY
The best fitness results I've seen
A Place Where I Can Be Myself
The Funnest Workout I've Ever Done!
We're sure you will meet similar likeminded women &
make new friends
in no time!
pole & Lyra has made me

Stronger

Confident

Fitter

Healthier

Sexier

Flexible

Happier
See how pole & lyra has transformed our student's lives!
HOW TO GET STARTED
At Pole & Aerial Divas we offer two types of classes: casual classes, and courses.
POLE & AERIAL Casual classes
Casual classes focus on different areas such as dance, flexibility, or strength, and are suited to all levels, including beginners! This is the perfect way to get a taste of what pole dancing or lyra is all about and you can start any time. It's also flexible for people with changing schedules - you can sign up for classes that fit around your lifestyle!
POLE & AERIAL Courses
Our courses run for 1 hour per week over an 8 week period. These classes are designed to teach new lyra and pole skills with a focus on tricks, strength, flexibility, and dance. Courses are divided into different levels from beginner to elite, so you will be placed in a course with other girls at a similar level to you. The courses are designed to build on skills throughout the term, allowing students to move up to the next level when they are ready. Beginner and intermediate course students can start any time within the term.
Course Level Progressions
Beginners
Intermediate
Advanced 1
Advanced 2
Advanced 3
Elite
What's The Difference?
Static Vs. Spin Pole
You may have noticed - some poles are static, while other poles spin. All of our poles can be adjusted between static and spin, depending on the class and your preference. Static poles are fixed and don't move, whereas spin poles pivot around themselves, providing a great 360 degree view of any trick! Spin pole requires a bit more strength and control to ensure the pole doesn't spin too fast! If you're brand new to pole dancing, try both static and spin to see what you like best! If you are unsure, haven't done fitness for awhile, or get dizzy easily, static pole can be a good place to start.
What to wear
Here's the low-down on clothes and shoes from Cherie, our Richmond studio manager!
What to wear for
Pole Class
We recommend a singlet or t-shirt and shorts. Bare skin helps you stick to the pole, so shorts are highly recommended. You have the option to take the class barefoot or wear heels. Heels aren't required, but they're great way to make your workout more fun and sexy! Feel free to bring a pair of heels from home, or you can purchase some from our studio shops.
What to wear for
Lyra Class
The lyra hoop can be grippy, so it's best to wear full length leggings and socks with a T-shirt or singlet.
HAVE MORE QUESTIONS?
Contact Us or see our FAQs
Are you READY to transform your fitness? Go ahead, give pole or lyra a go…you won't regret it…we promise!
STAY TUNED
News & EVENTS
We have brought Virtual Divas back during this snap lockdown here in Victoria. Unfortunately our studios are closed but you can still join our instructors online for some fitness and some fun!
We were lucky enough to be approached by Channel 7 to feature in a segment of fitness trends featured on The House Of Wellness.
There is no better way to support your Divas community than by wearing the Divas pole and aerial gear!
Popup Mindbody Links
Title block:
BUY YOUR 2 WEEK INTRO OFFER
Subtitle block:
Try a range of classes to stay fit whilst having fun!
2 weeks starts from your first class, not purchase date
SELECT STUDIO