POLE & AERIAL INSTRUCTOR EDUCATION BY DIVAS.ED 
POLE INSTRUCTOR TRAINING COURSE
Our Pole Instructor course is the ideal choice for those looking to start their career in this ever growing and changing industry. Building on Divas longstanding reputation for excellence in instruction, this program ensures that students receive the highest quality training and preparation to become exceptional pole dancing instructors. We are passionate about inspiring and empowering instructors to help shape the future of pole dancing in Australia. Are you ready to turn your passion into your job?
Join us in May 2024
MasterClasses
Looking to upskill and expand your teaching repertoire? Divas.Ed has you covered with their amazing Master Classes run by industry leaders. Our courses are open to current pole instructors looking to invest in their professional development.
LYRA INSTRUCTOR COURSE
Divas.Ed are so excited to announce their next course coming May 2024! Have you dreamed of being an Aerial Hoop instructor? Then this is the course for you. Learn the foundations of teaching Lyra in this comprehensive course taught over 3 weekends  The course also includes online learning modules to support your learnin. 
From Divas.Ed to Pole Divas Reservoir
Jade Amanda
"I am so excited to be one of the first graduates of the Divas Ed instructor program! Divas Ed offers a supportive and engaging learning experience for inspiring instructors. The content is provided by some of the most knowledgeable and experienced pole dancers in the industry, with plenty of opportunities for practice and feedback. Divas Ed helped me develop my knowledge of teaching pole, as well as find my own original teaching style. After completing this program, I feel confident in my ability to instruct and am so excited to share my love of pole with others!"
Jade completed the Divas.Ed inaugural course in February 2023 and began instructing for Pole Divas Reservoir in May 2023.
From Divas.Ed to Pole Divas Mornington
Lolo
Undertaking Divas.Ed was one of the best decisions I've ever made! 
The comprehensive curriculum and content is educative, easy to follow, interesting and most importantly, fun. I learned a diverse range of pole moves, conditioning exercises, class planning techniques, and dance styles to guide my teaching journey. 
Every in-person session was an opportunity to learn, grow, and challenge ourselves. The head instructors' passion was palpable, and their dedication to nurturing each participant's strengths was remarkable. 
Divas.Ed has not only developed my teaching abilities helping me land my dream job at Pole Divas, but has also enriched my relationship with pole dance, making it an integral part of who I am and what I want to be. 
Employed at Soul in Melbourne
Nicole
The Divas Ed instructor program is such a thorough course with great content delivered by incredibly experienced and knowledgeable instructors. I took away a lot from this course and came out feeling much more confident in my abilities as a pole instructor. I can't thank you enough for a fantastic experience. I highly recommend Divas Ed!
Employed at Soul in Melbourne
Carla
I learned so much with Divas Ed! Having decided to want to become a pole instructor, I walked away from this course feeling that I had the necessary skills I needed to apply and complete the job safely and sufficiently. I can't wait to take what I have learned and the feedback I have received into classes in the future!
Employed at Physipole
Alabama
The Divas Ed instructor training is a high-quality, informative course provided by experienced instructors. After completing this course I gained employment as an instructor and have been able to go into the position feeling confident and prepared thanks to the practical experience and knowledge I have gained from the training. I would highly recommend this course to anyone who is an aspiring instructor. 
Lou Landers - Head Trainer
Lou has been with Pole Divas since 2006 and has been teaching since 2007. She has had an extensive background in dance and performing, has a diploma in performing arts and musical theatre, and Cert 3 in fitness and aerobics. Lou also did a 2-year stint with Disney's special events company overseas. Since finding pole, Lou has taught, competed, performed, and judged all over the world. She currently teaches and coaches within the Pole Divas studios. In 2021 Lou was given the role of Head Instructor for Pole Divas, overseeing recruitment, training, and team management.
Mischka - Pole Instructor
Mischka has been teaching at Pole Divas for 10 years and has completed a master's degree in Exercise Rehabilitation. After graduating she worked in the neuro rehab field as an exercise physiologist before deciding to teach full-time at Pole Divas where she loves applying her rehab and body knowledge to her classes. She has won many major and minor titles in her career as a professional pole dancer, but most notably is the winner of Miss Pole Dance Australia 2020.
Emma - Pole Instructor
Emma has been teaching pole for 7 years covering a vast range of styles. Emma graced the Pole competition world in 2017 and since then has won many titles. Her biggest achievement was being awarded Sponsors Choice at Miss Pole Dance Australia 2021.  Her love for teaching doesn't stop there. Emma also holds a Master's Degree in Education as well as a Bachelor of Arts in Design.
Caroline - Pole Instructor
Caroline, a seasoned pole dancer of 12+ years, captivates audiences across Australia with her iconic shows and renowned choreography. Her strength and flexibility shine on stage, and she leads specialized workshops nationally and internationally. Invited to compete in the prestigious Pole Icon contest, she stands among the industry's elite.
Since her 2017 MS diagnosis, Caroline's commitment to health and fitness has intensified. Leveraging diverse sports expertise, she offers personalized training, pole dance sessions, stretch coaching, yoga classes, and specialized workshops. With a wealth of experience, she also judges competitions and delivers stellar performances in the pole dance realm.
Kennetta Hutchens - Guest Presenter
Kennetta founded Pole Divas in 2004 and has recruited, trained, and employed well over 100 pole instructors. Pole Divas prides itself on leading the industry with its comprehensive training program and syllabus. Kennetta was awarded the inaugural Pole Industry Hall of Fame award in 2022 for her contribution to the industry. Today Kennetta still heads the Pole & Aerial Divas franchising team and owns the successful inner-city Richmond studio. 
Hanne Grant - Lyra Instructor
Hanne joined Divas in 2013 in the final year of her Bachelor of Circus Arts as an Aerial Divas Lyra instructor. Over the past decade, Hanne has applied her considerable circus and aerial knowledge to help shape the Divas Lyra syllabus and train new instructors, and also teaches pole, fly gym and stretch classes. Hanne also has a Master of Strategic Communication and is a professional hula hooper, gracing many stages both internationally and right here in Australia. 
Shannon Prickett - Lyra Instructor
Shannon has been an Aerial Divas instructor since 2017. She holds a degree in Health Science, Diploma of Dance and Cert IV Pilates. She worked as a clinical myotherapist for several years before transitioning to pilates and aerial, where she is able to apply her knowledge of anatomy and movement. Her most notable titles include Miss Lyra Australia 2019 and Victorian Pole Champion 2022. When not working with her students, she tours the country performing in various dance, circus and cabaret shows.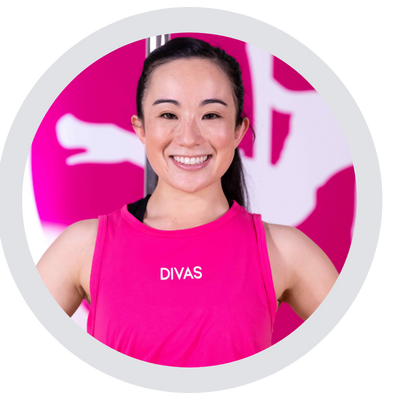 Mel Lim-How - Lyra Instructor
With an extensive background in calisthenics and mainstream dance, Mel has over 25 years dance/ performance, instructing and coaching experience. In 2013 Mel found her artistic niche after attending her first Lyra class and has never looked back. Now the proud owner of Pole & Aerial Divas Ringwood Mel aims to pass on her passion for aerials and dance to as many people as possible by creating a fun, supportive and positive environment where self-empowerment and fitness thrive.
SELECT STUDIO